E-mail Hosting for Your Domains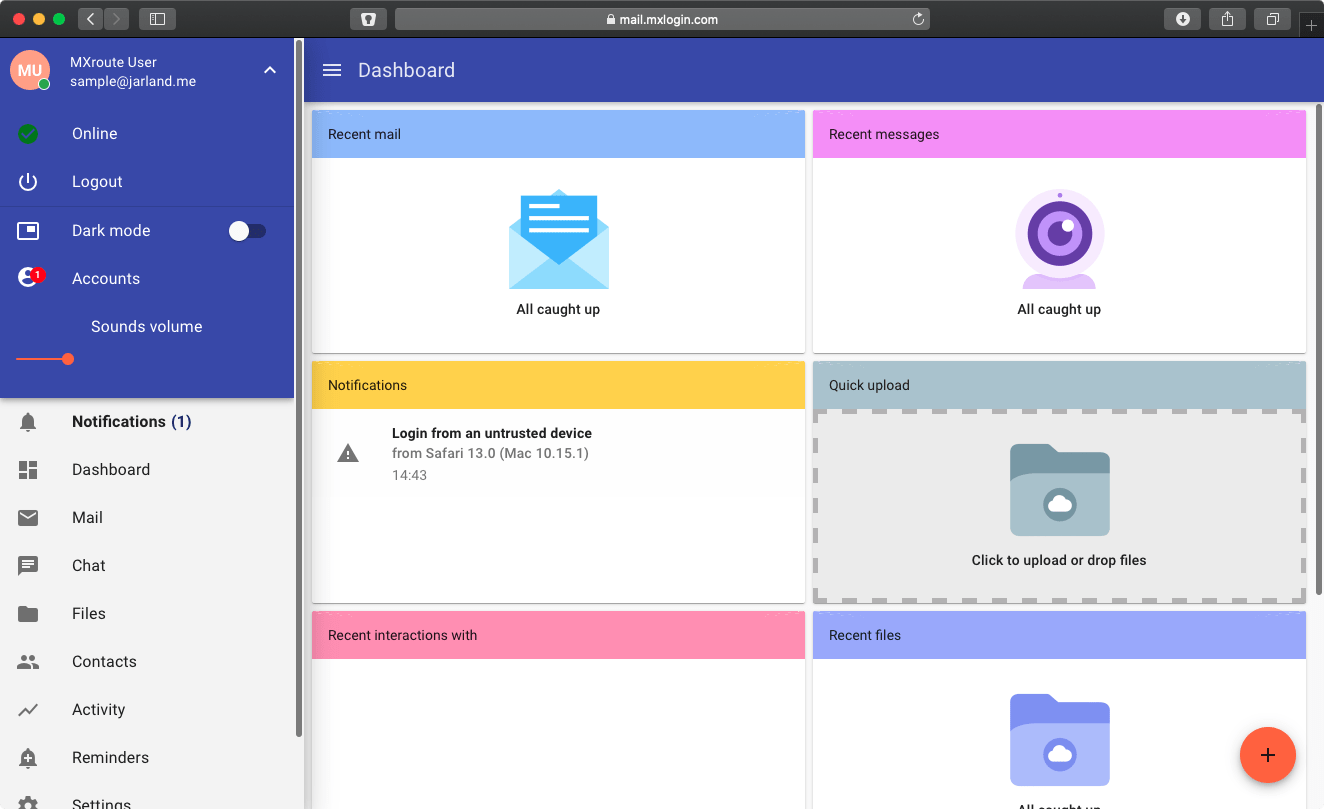 We get the job done.
MXroute has the features you need to manage your business, or your personal e-mail.
All of the basics
We support the basic e-mail protocols that you expect. SMTP, IMAP, POP3. We support mail forwarding (aka aliasing), and plus addressing. We offer Crossbox, Rainloop, and Roundcube for your choice in webmail client.
IP Reputation
We've mostly taken IP reputation off of the table by using a high reputation pool of IP addresses. If an e-mail fails delivery due to IP reputation, we send again, and again, until we get it right. It's not your problem and we know that.
Support
We offer a variety of options for obtaining support. We do expect you to understand how to use email and how to configure your DNS to use our service, but we do offer support when you need us.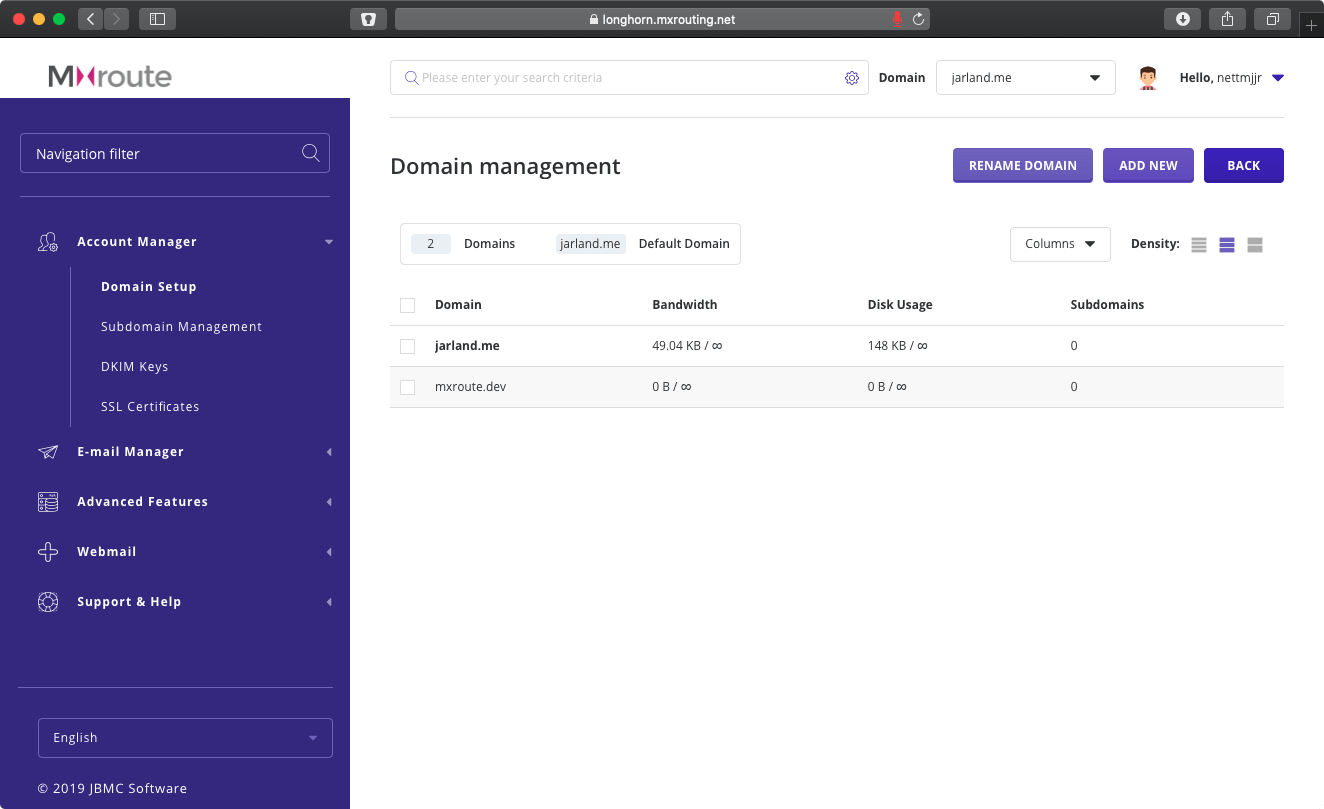 We offer a fully featured control panel where you can add domains and e-mail accounts, with no limits beyond the storage you use and 300 outgoing e-mails per hour (per e-mail address).
You can also manage your DKIM keys, setup forwarders, customize your inbound spam filters, and so much more!
Small
Great for personal use
10GB Storage

Unlimited Domains

Unlimited Email Accounts
Medium
Great for personal / business use
25GB Storage

Unlimited Domains

Unlimited Email Accounts
50GB Storage

Unlimited Domains

Unlimited Email Accounts
Reseller50
50GB Storage

Unlimited Domains

Unlimited Email Accounts

Unlimited Control Panel User Accounts

Overselling allowed

WHMCS Integration
Reseller75
75GB Storage

Unlimited Domains

Unlimited Email Accounts

Unlimited Control Panel User Accounts

Overselling allowed

WHMCS Integration
Reseller150
150GB Storage

Unlimited Domains

Unlimited Email Accounts

Unlimited Control Panel User Accounts

Overselling allowed

WHMCS Integration