We're looking at a big change that is going to break a workflow that a lot of users were going through. Many users have been logging in at portal.mxroute.com and then using a link in the portal to log them into DirectAdmin (or cPanel for older users). The workflow would look like this:


I won't bore you with the technical details (as they are extensive and quite boring), but the data that causes this to work was corrupted many years ago, only not impacting new customers. The problem is, we can't tell the difference between the corrupted and non-corrupted data in the database for this. The corrupted data needs to be cleared to facilitate further product development, but it's an all or nothing event.
If this was your workflow, it leaves you two options:
Go directly to the panel and log in, you should have received the details long ago (or changed them to something you know).
Reset the panel password from portal.mxroute.com and continue to use this as you already were.
If you want to continue using this workflow, you'll need to go to the page that you were going to in order to find those links I posted screenshots of above, and look for the change password link: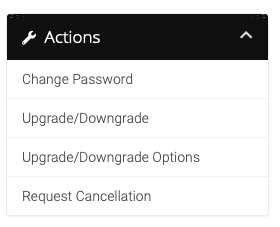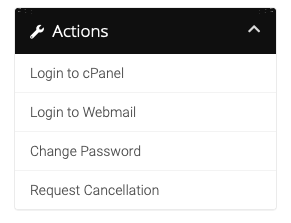 Once you've changed your password for DirectAdmin/cPanel on that page, the single sign-on function will work again for your account.
We're uncertain just how many users will be inconvenienced by this fix, but we promise to make it up with some incredible product improvements that were halted by this issue.